In 1994, I started Irvine Wood Recovery.  I was in the forklift sales and service business and it was not doing well.  I realized I needed to find another way to make a living.  Fortunately for me, everywhere there is a forklift there are also pallets.  At the time, most of the scrap pallets were going into open top containers and being landfilled.  I devised a way to keep those pallets out of the landfill by grinding them onsite allowing me to haul twice as many pallets in half the space for half the cost.  It was an easy sell and the business took off.
We started recycling the ground up pallets into mulch and playground safety surfacing.  We were one of the first companies in the country to manufacture color enhanced mulches.  Since then, the business has morphed into a full scale landscape supply business offering several varieties of natural mulches, recycled mulches, pine straw, topsoil, decorative rocks, several aggregates, boulders, compost, firewood, and most anything a landscaper would need to complete a project.  With our network of suppliers we are also one of the largest manufacturers of playground safety surfacing in the country.
In 1999, we launched our pallet recycling business.  We repurpose recycled pallets, manufacture new and recycled pallets, and provide a myriad of other services to include recycling cardboard and plastics.  Other services include heat treating for overseas shipments, inventory control, and complete packaging services.
We are here to serve,
Les Irvine
To glorify God by being faithful stewards of the things that have been entrusted to us and to have the spirit and heart to give the best to our employees, customers, and community.  We are committed to provide the best quality and service.  Work hard, give back, do the right thing, and enjoy life. 
Virtually 100% of what we harvest is recycled. We were green before green was cool! Since 1994, we've been saving wood from landfills and recycling it to give it a new purpose. In a nutshell, green businesses consider the following principles: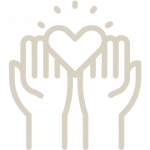 Are we improving the quality of life for our customers, employees and community?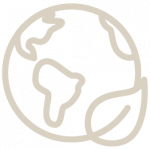 Are we preserving the environment we've been given?
Our process begins by systematically identifying the customer's needs. Then, we customize a plan using any one of several resources to address those needs while maximizing saving and optimizing the best use of the byproducts most efficiently. Virtually everything that is brought through our gates is recycled and resold.
If you're interested in minimizing your wood waste and taking a step towards becoming a greener business, contact us today.
Ready to start your landscape project?
If you're ready to get started on your landscape project, contact us today to learn how we can help you create a beautiful space.